We are helping companies to operate their fleets
more effectively, safer, environmental and
fully obeying regulations.
Collision Prevention Systems from it's leader
In a world where countless road accidents occur every hour, Mobileye, responds with innovative action, engineering advanced collision avoidance systems that focus on prevention. While other companies develop products to protect you during a collision, our technology is designed to maximize driver safety by helping drivers avoid collision altogether.
Through the cutting-edge science of artificial vision, our system incorporates a high resolution vision sensor that keeps an ever-watchful "eye" on the road.
This system "sees" and analyzes potential dangerous scenarios, in real time, and alerts drivers to impending dangers, giving them more time to react.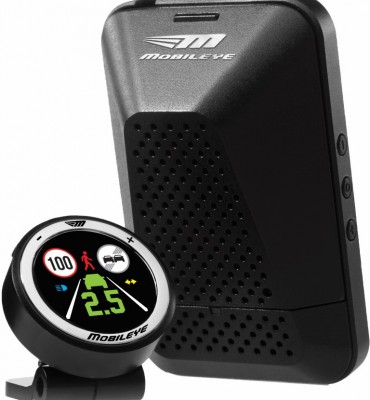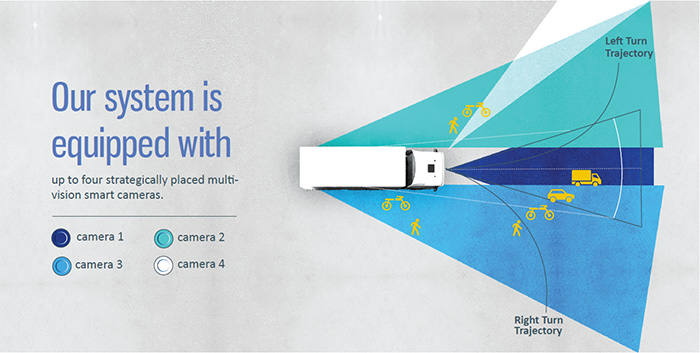 Mobileye Shield+™
Mobileye Shield+™ is the most advanced collision avoidance system available on the market for trucks, buses and commercials vehicles; it can be retrofitted to any vehicle.  It supports the targets of the Vision Zero Initiative.
This revolutionary driver assistance technology empowers drivers to avoid and mitigate imminent collisions, protecting the most vulnerable and difficult to observe road users: cyclists, pedestrians and motorcyclists.
Our original safety solution includes strategically placed multi-vision smart cameras and interior display modules that alert the driver both visually and audibly if a pedestrian or cyclist is in the driver's blind spot.
Learn More
Fleet monitoring and control
Fleet monitoring and control solution gives real time tracking of companies fleet and provides information that helps to reduce vehicles operating costs and save employee time.
Solution is made of hardware and software products that allows to monitor key vehicle activity parameters and provides means to control drivers.
All information is accessible from our web based platform. Solution is designed for various sized business and can be applied to all types of transport.
Learn More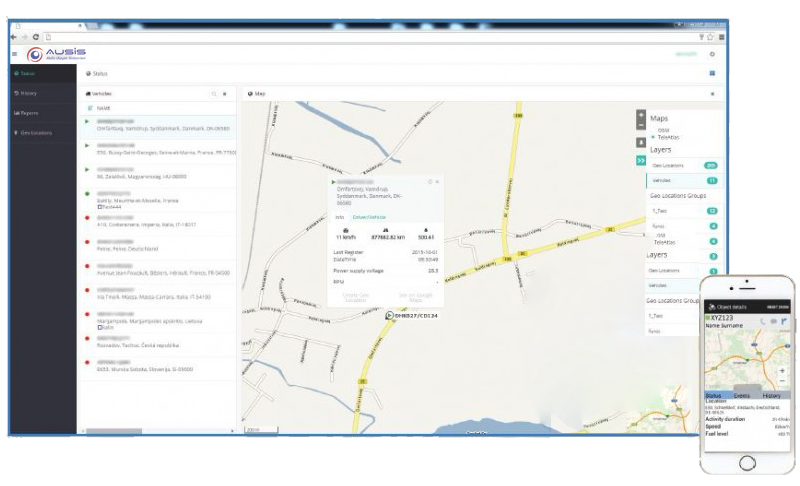 Request a call back:
Would you like to speak to one of our sales represents over the phone? Just submit your details and we'll be in touch shortly.